I am a Homeopathic practitioner in Boksburg, Johannesburg.  My passion for health and natural medicine sparked from childhood. I  believe whatever your condition, the restoration of your health should be a peaceful one. Our mind and body must be in a harmonious and peaceful state in order to truly heal from within. My goal is to make the healing process a little easier for my patients. My passion lies in hormonal issues, thyroid imbalances, female health and stress management. I have always preferred natural treatment for illness, and believe that changing one's lifestyle can greatly improve quality of life.
After experiencing my own health condition, I decided to start on a journey to discover the origin and true essence of the words 'shanthi' and 'healing'. Ever since I could pronounce my own name, the meaning of the word 'shanthi' always fascinated me. It became my nickname to my family and friends.
Shanthi comes from the Sanskrit language, meaning peace. The definition of the word 'healing' is the process of restoring health from an unbalanced place.
Peaceful healing can only begin once awareness has been achieved.
I love the human body, healing, nutrition and healthy anything! I can be obsessed with healthy food, green living and recycling, but I try not to let it get out of control.  Life is all about balance. I hope you enjoy reading the articles I write, and trust it somewhat changes your health paradigm.
Awards received for 2019: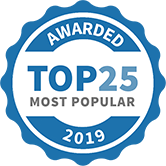 #2 Most Popular Health And Fitness Service in Boksburg 2019